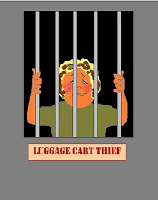 The small notice in our local evening newspaper was seeking homes for exchange students.  I cut out the ad and called the phone number the next morning.  They made an appointment to meet us, check out our home and give us a list of possible students.
The rules were fairly simple:  stable family home, bedroom for the student's sole use, our commitment of support and caring for 10 months, including transportation to and from high school.
Our own rules were far simpler:  to give a foreign 14 to17 year old youth a stable environment and the same caring we give our own children.  We chose a girl from Leon, Spain, Nuria Lopez-Gonzalez.
Our Nuria year was so much fun that two years later, we took her sister Bea.  When Bea was ready to return to Spain, our son Will, who was 13, went with her.  (underlining "exchange" in the experience.)
He will always remember his great summer.
Two years later, we hosted the son of a former Swedish exchange student who had become a friend of my husband Bill's when they were in high school in Dallas.  It was Claes Lauritzen's son Ted.
Ted had a younger sister the same age as our daughter Kate.  So when Ted returned to Gothenburg, 13 year old Kate went with him for the summer.
Getting a 13-year-old home from Sweden in those days was more problematic than it had been from Madrid, when Will returned to us on a non-stop flight to Texas.  To return from Sweden required not only changing airlines in Newark, New Jersey but also changing from the Newark International terminal to the domestic.  So, gee, I had to go to Sweden to bring our daughter home.
Never having been to Sweden, I packed sweaters and heavy clothes, unaware that Sweden was having an unprecedented heat wave with temperatures near 100° F.  Swedes had rare experience with heat so there was very little air conditioning.
So my suitcases were full of winter clothing and, of course, had no rollers.   (Just what made me think it would be cold in Sweden in the summer I don't know?)
The Lauritzens were exceptionally kind to both Kate and me.  However, worrying about wearing out our welcome, I took Kate to the Water Festival in Stockholm for a few days, to give the Lauritzens a break.  We took the train across the country from Gothenburg to Stockholm and arrived at the main terminal downtown.
The busy station provided carts for travelers (with heavy bags).  However, each one had a very tall metal sign attached warning users – in English – not to remove them from the station…under penalty of Swedish law.
When we wheeled our luggage cart piled high with suitcases containing that blasted winter clothing out the front door of the station, I looked across the wide boulevard and there was the side of our hotel.  Tired, I began pushing the cart toward the corner crossing.
Kate grabbed my arm and whispered loudly that we just couldn't take the cart.  The signs said so.
I whispered back that I wasn't stealing, only borrowing for a few minutes to get to the hotel.  I would immediately return it.
"Oh no, Mama, PLEASE don't 'steal' the cart.  Can't we take a taxi?"
"To go across the street?"  I paused and looked at her anguished face then said, "Okay.  I'll ask how much it will be."
After approaching two taxi drivers, I considered $11 outrageous just to go across the street.  So, "Come on, Kate.  We're borrowing the cart."
Again she grabbed my arm, insisting that we not break the law.  Even more weary by now, I said, "Okay, Kate.  I want you to look around at all the people here and tell me – which one you care about seeing us borrow this cart?"
She straightened, looked carefully around, examining each person, then turned back to me and said, "Okay.  Let's go."
Note:  In our family, whenever we are too stressed out about appearances, we ask ourselves the now-well-known "Stockholm Question."  Works every time.
© Dianne West Short – 2012-2016 All rights reserved.